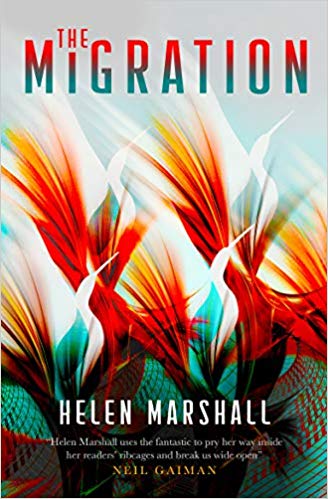 The Migration tells the story of teenage Sophie as she finds herself in the midst of family and global turmoil. Her little sister Kira has been diagnosed with an immune disorder which is mysteriously spreading among children and young people. Her best chance of treatment is in Oxford, England – thousands of miles from their Toronto home. For any teenager, being uprooted and moved across the world would be hard, and Sophie is no exception. She's dealing with all the usual teenage angst over friendships, relationships, family tensions, and fears for the future. But as the immune disorder spreads, the world's waters rise, and society begins to break down, she finds herself on a precipice. Solid ground is rapidly crumbling beneath her feet as first her family and then the entire world falls apart.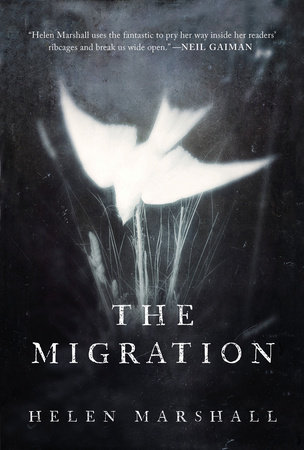 There are many migrations in this novel. Sophie's migration from childhood to maturity provides the fierce narrative drive of the story. But there is a corresponding migration from order to chaos as the world rapidly changes. There are echoing migrations in every element of this story: from Canada to England, from health to illness, from ignorance to knowledge, from grief to acceptance, from life to death and from death to something beyond. The novel is masterful in its deep structure, building a sense of utter inevitability and verisimilitude from its underlying complexity. There is nothing implausible in the way Sophie is confronted with the facts of her new life, and no leap of faith is needed to believe in the unfolding of global events. It is all too real. The difficulty is believing that it could happen in any other way, although there are many in denial, such as Sophie's mother and others who struggle to let go of the idea that everything will be alright, that order will be restored. It won't be, and it is the children who grasp this first and bravely lead the way into a new kind of living.
There is hope in this book, magic and beauty. Helen Marshall's prose is transparently clear and precise, effortlessly creating tension, humour, sorrow and fear, and playing each off against the others in a thrilling symphony of emotion and empathy. At the novel's climax, a crescendo of glittering prose lifts us into a soaring and expansive sky. Marshall is a writer who can break your heart, and mend it again, and leave you dazzled, gazing out at her beautiful, broken universe.
The Migration is a serious, powerful novel, which confidently transcends the many genres that inform it – thriller, horror, science fiction, and fantasy, to name but a few. Helen Marshall has combined the personal and political in a compelling novel that is as thought-provoking as it is thrilling. Memorable and moving, deeply intelligent, and steeped in compassion, The Migration is a remarkable debut by an exceptionally talented author. Highly recommended.